No nonsense. Just articles and tutorials for developers.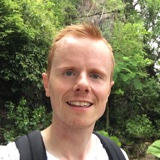 Hello, I'm Tom, welcome :) This is my blog where I share my tutorials and guides for developers, and the stuff I'm learning. If you dream every night about integration, containers and cloud-native apps then this site is definitely for you. You can also find me on YouTube.
I also write an email newsletter. In it, I share my favourite tutorials, videos, and links for developers, occasional nonsense and lols. I send it about once per month, and you can unsubscribe at any time. To subscribe, just fill in your email address below:
Are you new? Start here!
These are my most popular articles, which will help you get started:
I've also collected some of my more popular articles here.
Just want the latest posts?
Here are the most recent in-depth articles that I've published round these parts:
To see everything I've published, you can view the index of all articles.
And here are my most recent blog posts - these are opinions or short tips on how to do things:
Got a question or a suggestion?
You can always contact me or tweet me @monodot.